Back
Region : Imereti
Municipality : Vani
Full information
Vani municipality is a self-governing unit in Imereti district,having separated as a region in 1930.It is situated in the very South-West of Imereti bordering with Bagdadi,Samtredia,Tskaltubo,Adigeni and Chokhatauri municipalities.The main features of the relief are the north side-hill of Meskheti Ridge and Imereti Plain.The north is occupied with Imereti plain. The river Rioni flows along the northern border of the municipality.Rivers Sulori ,Kumuri and others flow in the territory of Vani.Their river-heads are in the northern side-hills of the Meskheti Ridge,1500m above the sealevel.
Main mineral resources are: basalt,alabaster(Inashauri),terracota,limestone(Isriti)and mineral waters(Amagleba,Sulori). There are 44 settlements in Vani: 1town and 42 villages.
The leading branch of economy is agriculture.The fields and postures occupy 16.2h.The main species of vine are Tsolikauri,Tsitska and Aladasturi.Gardening is also developed.
The transport junction is town Vani connected to towns Kutaisi,Bagdadi,Samtredia and Lanchkhuti with a motor road. The town is connected to the main railway lines of Caucasus through Kutaisi and Samtredia.
Tourism is very important for the economy of Vani.The most famous tourist attraction is Otar Lortkipanidze Archeological Museum -Reserve. All the exhibits of the exhibition famous all over the world as "Kolkhida Rich in Gold" were found in the excavations of the ruins of the ancient town of Vani. Most part of the exhibition will be back to the museum.
There is a balneological resort Sulori famous for its thermal and mineral waters in the territory on the municipality.
The village Chkvishi, is a birth-place of two genius Georgian poets Galaktion and TitsianTabidzes.Their memorial museums are powerful cultural and educational centers as well as the museum of Korneli Kekelidze in Tobanieri.
Source: imereti.gov.ge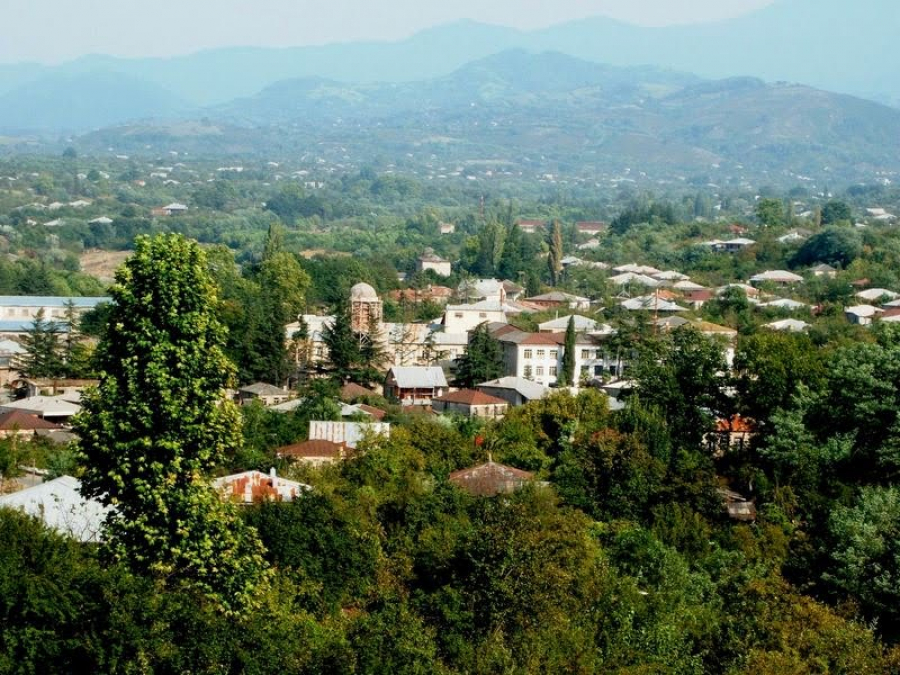 ვანი - ანტიკური ნაქალაქარი
Show at map