Back
Region : Imereti
Municipality : Sachkhere
Full information
The municipality of sachkhere – administrative –teritorial part in western Georgi – has separated from the region since 1939 year. From the north the municipality of sachkhere is boarded by oni and ambrolauri municipality, from the east – java and kareli, from south – khashuri and kharagauli and from the west by C hiatura municipality.
The municipality contains 13 administration units. These are Sachxere, Sareki, Cxomareti, Chixa, Chala, Argveti, Gorisa, Sairxe, Koreti, Jalaurta, Korbouli, Chalovani and Merjevi. There are 54866 inhabitant in the municipality and many of them are Georgian, only few of them are Osstian, Russian and Jewish.
The relief of Sachkhere Municipality is average and low mountainous. From minerals sulphury water of Kvereti, quartz sand and marble are considerable. The major rivers are: Kvirila and Dzirula. The tributary rivers of Kvirila are : Jruchula, Chixura, Shusha, Xaxietiwater, Shukakidzisgele, Lashura and Izvara. The tributary of Dzirula are: Dumala, Chxerimela and Xelmosula.
The municipality of Sachkhere is rich with historical and touristic objects. There are 127 touristical monuments and one of them - Jruchi monastery – has international significance, 26 – republic and 100 has local significance. There are museums in the munisipaliti : Akaki Tsereteli state museum in Sxvitori, Akaki Tsereteli countryseat in Savane, Paolo Iashvili Memorial House in Argveti, Muxran Machavariani memorial House in Argveti, Aqademician Kostantine and artist Soso Wereteli museum in Kalvata, Museum of regional studies in Koreti and ethnographic museum "saweretlo" in Sachkhere. Sachkhere is olso rich with ancient and recently constructed churches. They are jruchis Monastery in Cxomareti, wich is built in X-XI century, saint Mary's church in Exvevi - XI century, Saint Sameba church in Bajiti – XI century, Saint George church in Savane – X century, Sait Nino Cathedral in Sachxere –XX century, Middle Ages Saint Mary's church in Chikha, Saint Sameba church in Chikha – XI century, All saint church in Drbo – XI century and etc. there is 17 century fortress Modinaxe in Sachxere. An archaeologist Jurxa Nadiradze confirmation existence civilization in Sachxere in IV century B.S. , as he had archaeological dig.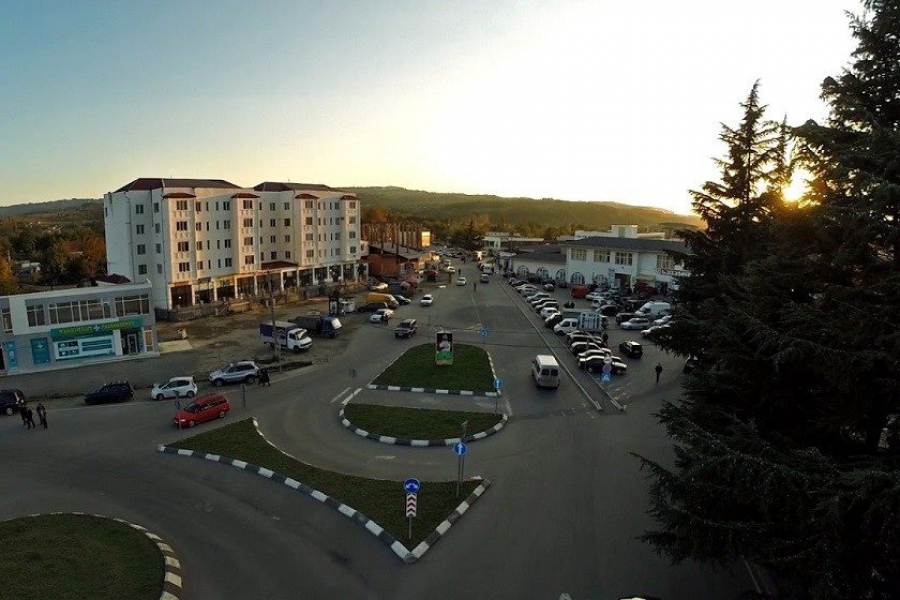 Sachkhere – Modi Nakhe (Video)
Show at map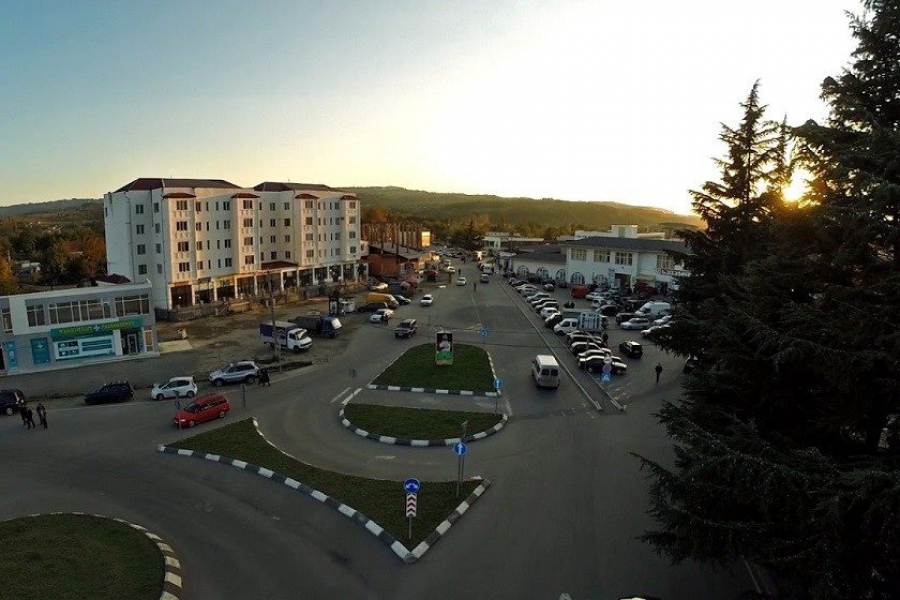 Sachkhere is located in the Imereti Municipality, on the banks of river Kvirila.
In the western part of the city an archeological monument Nacherkezevi is discovered, which belongs to the earliest bronze age.
From the historical monuments worth noting is a fortress Modi Nakhe (in Georgia - come and see), built in the 30s of the XVIII century.
Modinakhe was built by Imeretian aristocrat Papuna Tsereteli in the 18th century.
According to the legend, the father-in-law to be (David Abashidze) of Papuna Tsereteli refused to marry him the daughter and the reason for this was that Papuna Tseteteli had no castle. Because of this, Papuna Tsereteli built a castle and sent word to David Abashidze: "Modi nakhe" which in translation from Georgian means "Come and see".
Besides, in the city several buildings from the XIX century are located, including railway station building.
In 1904 by the initiative of Elizabeth Tsereteli the railway line was brought to Sachkhere and accordingly, the railway station was built. Elizabeth Tsereteli's palace is also preserved.